Creative Office Decor Tips to Maximize Your Productivity 
It doesn't matter if you work from your home office or have built a place for something you enjoy like reading, crafting, or writing, your office is a place that should inspire your creativity while also enable you to get down to business. More often than not, this isn't the case.
As a matter of fact, home offices usually become the most ignored spaces in our living quarters – unfriendly and cluttered environments for creativity, forcing us to work anywhere but in the actual office, like the kitchen, couch or bed.
In order to help and recreate your own inspiring office, we asked around for some advice on the best creative office décor tips to maximize your productivity.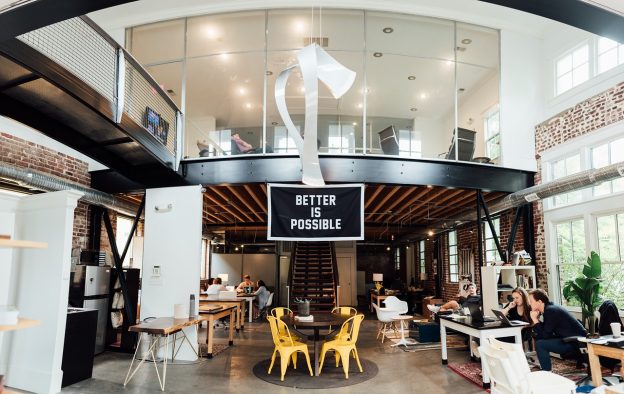 The Scandinavian style
This style is all about keeping your aesthetic calm and clean. A simple Swedish desk placed by a window with a beautiful view ( Of a sea, if possible) is the basis of a Scandinavian home office. Although mostly neutral, an occasional blue element will make the room feel fresh and invigorating.
A board for goals – both big and small
Start using a corkboard that features both daily to-dos for staying organized and productive and added goals for the future in the form of photos and messages for vision and inspiration. Small daily tasks will keep you focused, while future goals will keep you inspired – a needed element for any long-term perseverance.
When you have a large amount of daily task, you can use post-it notes that can be ordered from places like Winc Online as they can be quickly removed and replaced. Having a corkboard that both organizes and inspires will let you know what you want to accomplish in the near and far away future.
The freshness of the plants
Another crucial green design trend that developed in recent years is adding greenery to the office décor in order to cleanse the air and evoke a balanced work environment. Moreover, studies proved that some species like Lavender, Begonias, and Orchids are beneficial for reducing work-related stress and anxiety – a common occurrence for people who constantly need to keep up with tight deadlines.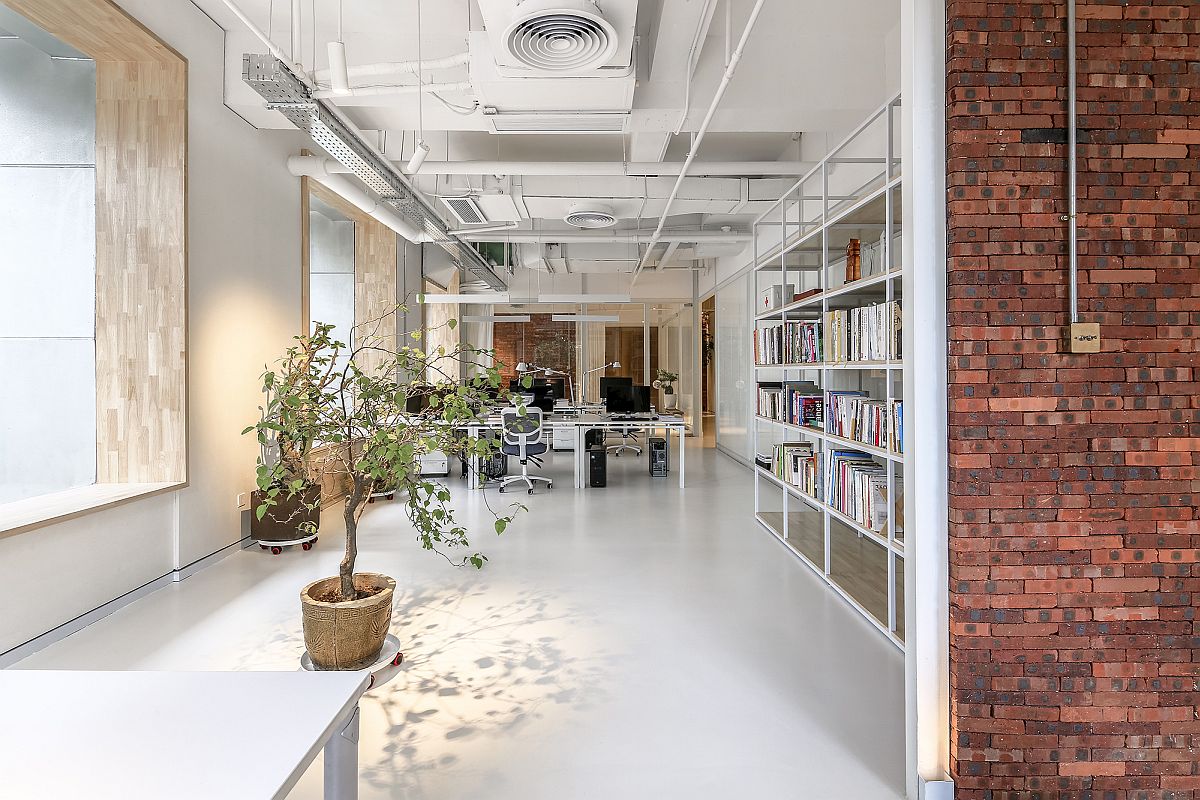 On the other hand, purifying the air while enhancing the look of your interior is easy with placing a couple of pots of Aloe Vera, English Ivy or Rubber Plants. They can remove up to 80 percent of harmful toxins present the air. Ultimately, when you don't have the time to take care of your plants and desire a more low-maintenance option, you still make your office inspiring by adding artificial plants or cactuses that need minimal care.
A nice rug
Grounding your space with a vivid area rug will provide to your home office a visual interest and a soothing sound-absorption. A colorful rug that brings in other colors, whether to accent or compliment other colors in your room will let you have a place where you can work and get inspired.
However, you can also go with a neutral gray rug if it can complement the color combo in your home office. The furniture should be simple and clean to make everything sleeker, and by then you will just need to add in some green foliage to give the home office some texture.
Minimalism is in
It's no wonder that minimalism is so hot nowadays. It can keep your office setting clutter-free to a maximum extent. All you need for this style is add some simple furniture – For instance, reclaimed wood chair and desk – maintain a neutral palette of colors, and watch how your inspiration grows. If you still want to warm things up – so the look isn't too much sterile and bland – add a plant or macramé hanging from a wall.
Scents
Sometimes, the key for staying stimulated throughout the long days is to ensure that none of your senses are ignored, and that means paying attention to the scents wandering through your office. Peppermint is typically utilized to refresh, energize, and aid with focus, while citrus scents can de-stress and uplift. If you're still worried you'll forget about a lighted candle, essential oil diffusers are a great and completely safe way to make sure your scent game is powerful.
Eco-friendly flooring
Here is another sustainable trend you can incorporate in your office décor – planet-friendly flooring. For example, rather than going for a typical hardwood, you can select Bamboo which is a lot sturdier and more moisture-resistant. In addition, this is an ultra-light material that comes in so many finishes so that you can easily customize the look of your office.
Although, if you truly desire to express your green side while also adding a timeless look to your home office, you can select reclaimed timber which is wood that's been repurposed from old factories, barns, and warehouses.
The natural light
Natural light will enable you to make space feel bigger, stay connected to the great outdoors – always a bonus in a small office setting. For instance, you can use fogged window film on all the windows so that you could always have the blinds up. This offers enough light to feed the greenery in the office and keep them, as well as yourself, lively. When you're feeling alive, you'll feel productive as well.
These are just some of the tips you can use to decorate your home office. Decide what goes with your style, and in no time you will have a place that boosts your productivity and keep you inspired toward success.