Best Guide On Mica Powder For Epoxy Resin Projects
In the contemporary epoch, mica powder has become one of the most prevalent choices for colouring epoxy resin. And that's because mica naturally adds pearlescent sheen and rich, vibrant pigments. The results are outstanding, as swirl patterns and natural dazzle instantly transform the appearance of resin crafts. 
In case you're naive in using mica to colour epoxy resin items, this blog is for you. We will clear all your doubts related to how much mica resin you should use while dyeing a crystal clear epoxy resin, when to mix, how to mix, and much more.
We have worked perfectly on this guide to help you start colouring epoxy crafts with mica powder. The good news is it's super easy. All you need is your favourite shade of mica powder for epoxy resin projects to start! But first, we will learn a bit about crystal clear epoxy resin and mica powder.
What is Epoxy Resin?
Well, crystal clear epoxy resins are a class of prepolymers and polymers that form a rigid, sturdy, and durable substance upon its reaction with hardeners or curing agents. You can use them in various commercial and industrial applications.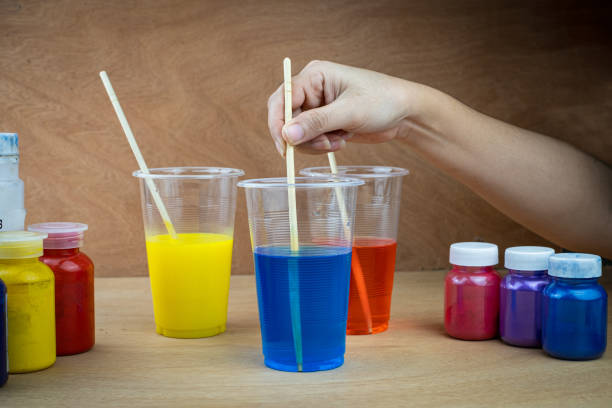 What is Mica Powder?
Mica is a naturally occurring mineral generally found in rocks. Professionals further grind these small, lustrous flakes to form mica powder for epoxy resin projects. Besides, this shiny substance is available in different colours. It just exudes the glittery appeal you want for your crystal-clear epoxy project. Moreover, it comes in various colours and effects, making great natural colourants.
Adding more to it, even our cosmetics contain mica powders to give that lustre to our faces. And they aren't harmful as they are just natural colourants. However, there are two types of mica powders: naturally dyed and artificially dyed. And while colouring your crystal clear epoxy projects, try to ensure you use natural mica powder. Just try to keep your ingredients as natural as possible. 
Follow These methods To Use Mica Powder In Epoxy Resin.
Here are some ingenious ways to utilize mica in colouring crystal clear epoxy resin projects: 
Dusting Moulds 
If you want a shiny coating, prefer the dusting mould process. This includes:
Dusting the mould using a soft-bristled paintbrush and try painting a thin layer of mica across the bottom of the mould. 

Keep brushing until it gives a smooth look. 

Finally, brush away any excess mica. 
After waiting a while, the mica powder layer will adhere to the epoxy. So, you will end up having your glittery-looking resin project ready. You can make the most of the dusting mould process in casting resin jewellery, coasters, trays and other casting projects. 
Swirling Technique 
The swirling Technique is another widely used technique on epoxy river tables. After pouring the mica powder on your crystal clear epoxy resin, wait at least 5-6 hours for the epoxy to set up. The duration you have to wait depends on the curing time of the epoxy. Finally, swirl the half-cured epoxy with a stir stick. The epoxy will glimmer with swirls. 
Adding Depth In Moulds 
Here's another viral technique for silicon moulds. Make sure to dust areas of the mould that you wish to highlight or shadow in order to create depth. Then, just pour in the resin. It creates depth and shadows on the finished project, which is perfect for resin moulds and jewellery casting. It's especially useful if you want to create more realistic creations.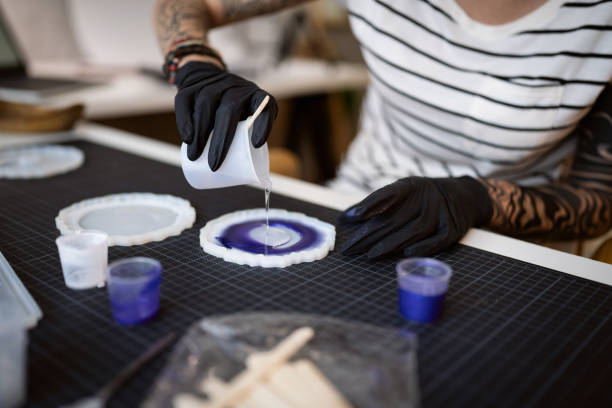 You can lightly wipe away powder from the higher areas of the mould if it has deep etching. If it does not have deep etching, you can dust it with mica and wipe it off using mica powder for epoxy resin projects. This will help you colour the deeper etchings and create depth to your project. 
Application Of Mica Powder For Various Resin Projects
You can use mica powder for colouring any crystal clear epoxy resin project. Mica adds a burst of vibrant colour and a shimmering, glowing effect to deep-pour river tables as well as smaller resin-casting projects like coasters and jewellery. Here are some epoxy projects you can use mica powder for:
Epoxy river tables

Resin-casting projects, 

resin jewellery, 

Keyrings, and 

Coasters

frames

Live edge wood slab tables

Epoxy resin turning blanks 

Furniture Refinishing 
If you want to buy the best crystal clear epoxy resin liquid, visit Craft Resin. While visiting their website, you can get your hands on the best epoxy resin dye 30 colours pigment powder sets.
Frequently Asked Questions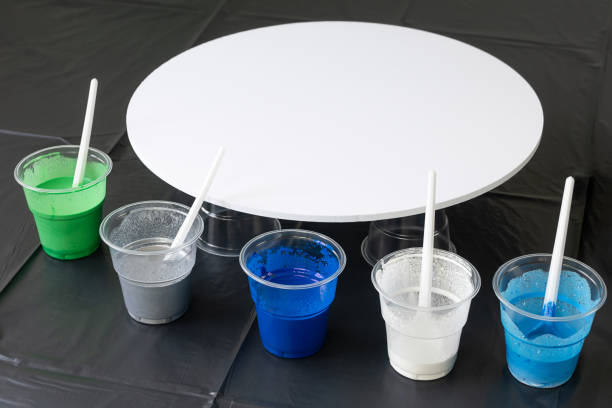 How do you add mica powder to epoxy resin?
You can always add more if you start with less. Remember, a little goes a long way. So, begin with pouring a little to check the consistency and requirement. However, you're good to go if you work on taking the right amount of mica powder to crystal clear epoxy resin. Per gallon epoxy solution demands for merely 3 to 4.5 ounces of mica powder for epoxy resin projects. 
How much mica powder to mix in epoxy?
In all, the ratio matters the most. You can try adding 3 to 4.5 ounces of mica powder per gallon of mixed epoxy for your casting project. And in case you are painting, add 25 to 50 grams of mica powder per gallon of paint. To buy the best epoxy resin dye 30 colours pigment powder sets, visit Craft Resin.
What is the best way to apply mica powder?
You can always use mica powder to finish your painting and give it a glittery finish. Ensure to apply mica powder directly to the paint before the oil or acrylic paint dries. Finally, gently brush away any excess powder to add shimmer to your project.