What makes a digital workspace
One of the biggest obstacles for a small business is the inability to fund the infrastructure needed to get things off the ground. With the advances in communication technology, this obstacle is much easier to overcome and many small companies decide to have digital workspaces only.
Working in this manner is more than just a managerial and HR decision. It also affects corporate culture and the type of employees you can attract. Have in mind, that even though this is a less expensive way to run a business, there are still initial costs to consider.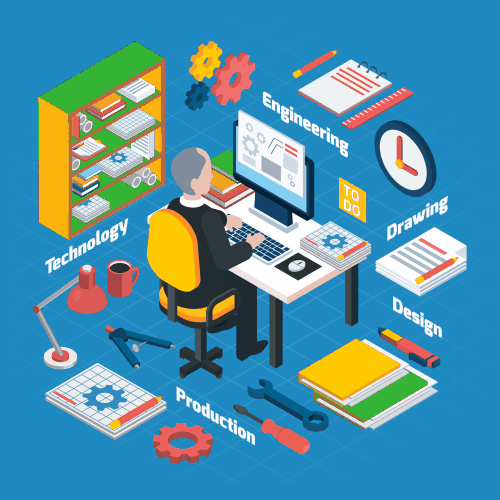 No jumping off point
Making the decision to work digitally and remotely is a big step to take and there's no need to push yourself toward making this call. If you set up jumping off point after which you'll use digital tools only, you may find yourself unable to perform certain tasks as you've planned to.
For instance, it might be a good idea to have a traditional office for a while making a transition. Using a co-working in Melbourne is usually the best way to go because it's less expensive and it gives you the comfort of an office.
Digital leadership
Once your business process becomes interlinked with the technology you're using, you should start considering the concept of digital leadership. That means hiring managers that are able to integrate the use of technology into their business practices and goals.
Have in mind that this doesn't mean that all managerial and HR personnel should be chosen based on how tech-savvy they are. It's an important skill to have, but traditional leadership is still essential for running a modern digital business. Also, the company needs to have a digital agenda that will outline its plans in regards to the tech it's using for the years to come.
Safety
Working in an interconnected fashion and blurring the lines between a personal and office space presents a security concern. There are two main ways to think about safety in regards to digital business. Firstly, you want to make sure that your clients and customers are safe when providing you with personal data.
Secondly, there should a safety protocol when it comes to the data that's shared among the employees. When choosing your servers, you should make clear data your safety concerns cover both of these interactions if you want your business to be trustworthy and well organized.
Scalability
An important feature of a digital workplace is the fact that it can be scaled and improved as your business grows and expands as well. It's something to have in mind when you set the business up. The infrastructure needs to be put in place for the business you want to have.
For the most part, this will be done by adding more remote and digital workers and scaling back on your traditional office set up. The HR and accounting team should also be prepared to handle this new type of employment, that can be remote and that also has tax repercussion if the team is based worldwide as well.
A digital workspace is something rather new and something everyone will have to adapt to. However, it's also a business just like any other and the same rules and office dynamic applies, as they were when there were traditional offices.