When starting a wholesale t-shirt business, here's all you should know.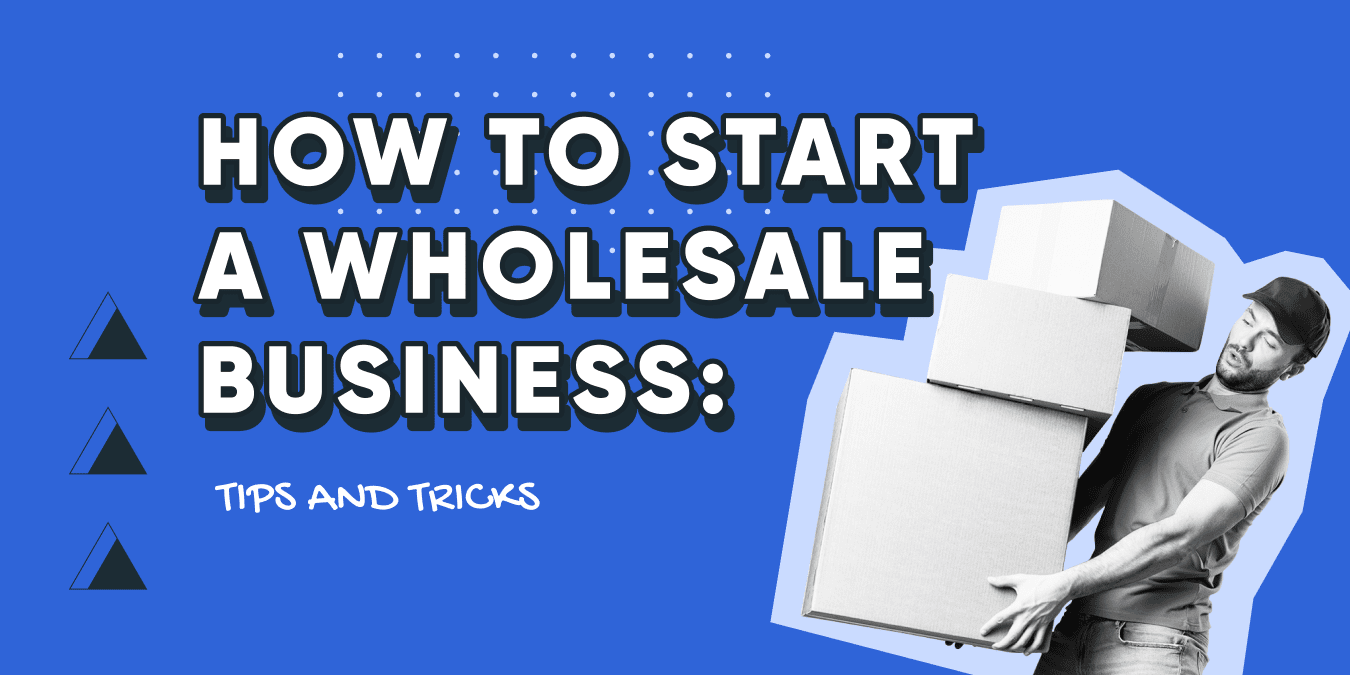 It's not easy to start a successful business from scratch, but if you're a person with a business mind who can handle the industry's ups and downs, wholesale could be a good fit. Success in making a profit is the driving force behind every business, whether wholesale or retail. So what do you do if your newly formed company is not profitable? Was this the best option? Before setting out on the road to entrepreneurship, one needs to have a firm grasp of the fundamentals of company management.
Wholesalers profit when they buy large quantities from producers and resell the products to retailers. Wholesalers act as a middleman between manufacturers and retailers, buying products in large quantities and then reselling them to retailers. Distributors then sell the products to retailers, who purchase them in bulk before selling them to consumers. You'll need extensive knowledge of the wholesale sector to accomplish this. It's essential to have a firm grasp of distribution channels, market strategy, and brand differentiation. And because t-shirts are so popular, many wholesale clothing labels include them in their product offerings. In light of this, t-shirts are an excellent option for a wholesale apparel company if you are planning to start one.
How to Start a Wholesale T-shirts Company?
If you want to start a t-shirt-selling company but are worried about the ups and downs, you should know the tips and dos and don'ts for working as a wholesaler of t-shirt supplies. You should not be concerned if you are unaware of it. Below are what you should keep in mind when starting a tee shirt wholesale sector.
Remember The Legal Issues
Well, running any business is a challenging task. You'll need to solve various problems and master new skills to manage your company effectively. When dealing with the law, there are several potential pitfalls that you should avoid. Get familiar with the rules in your area before you start selling t-shirts. In most places, legal business requires various licenses and tax requirements. In certain areas, you must have a proper store or at least a small t-shirt wholesale outlet before you can legally launch an internet business.
Identify Your Market
The next stage is to determine your target market and target audience. You must decide if you want to offer your shirts to men, women, adults, children, or everyone. What kind of shirts will you provide? Depending on your preferences, who will be your retailer and manufacturer? Why will people buy from you? You can start your business if you thoroughly know all of these. Therefore, it is essential to consider all the factors when starting a wholesale business. 
Finding retailers and Manufacturers
Finding the proper manufacturers and merchants is essential in establishing a wholesale business. Maintaining a solid relationship with them is also essential. Because these two will be the most critical aspects of your company. You wouldn't be able to obtain the items without a manufacturer, and without merchants, no one would be available to buy your products. There are several manufacturers on the market, but you must establish a partnership with the one that provides the finest quality at the best price; otherwise, you will damage your business. On the other hand, several merchants are accessible; nevertheless, locate the finest ones for you.
Find a Suitable Location
It is vital to choose an appropriate t-shirt wholesale outlet nearby. The location of your store is an essential consideration since it will have a variety of effects on how well your company performs. If your shop is too small and you need to move into a larger one to suit your inventory, you should look for a new spacious location. If the shop is located conveniently, it could also be challenging to draw in customers. Try to locate a location where you may easily reach your intended audience. Having more than one store may be advantageous for you, and having numerous locations will give you more chances to grow your company and boost your earnings.
Decide the Right Price
Finally, when you've decided on all the elements above, you'll need to determine a price for your items. Setting the correct pricing that benefits both you and your clients is crucial. Because there are several other wholesalers on the market, if clients find someone cheaper than you, they will undoubtedly prefer them against you.
Conclusion:
 This is an excellent business to pursue if you want to enter the wholesale market. However, to operate a successful business, you must be familiar with all the necessary actions and t-shirt wholesale business suggestions.