Top 5 Highly Paid Side Jobs in USA 2022 | Be Your Own Boss.
Side job is usually called a part time job or the work you can do with your primary job or a small business to earn extra. If you're looking to earn some extra you must have to do some extra. Here are a few best highest paid side jobs to earn more in less time.

Rideshare Driver:

Being a Rideshare driver is one of the best choices to earn more in less time. What you just need to start is a smartphone and a car. If you don't have a vehicle to drive for rideshare apps, choose the best rideshare rental company to get a vehicle to start your earnings. Moreover they are also partnered with renowned rideshares like Uber and Lyft which means if you get a car from them they will also help you to start with Uber or their other partners.
So now you just need a driving license and start Earning. Let's do a fast math If you start with Rideshare rentals they usually offers a weekly plan according to Buggy Uber rental program you can earn up to 2000$ per week now separate the expenses average cost of car for a weekly rental is 450$. They are also responsible for maintenance including Oil change So don't worry about that hence you can Earn up to 1650$ per week.

Social Media Content Manager:
Social Media Content Management is one of the most convenient choices for the introverts who love to work from home. The social media content manager is responsible for managing the company's social media accounts. They are in charge of posting content on the company's social media channels, and they need to be creative and have a good understanding of what their audience wants and create the social media content that sells their products or services  also responsible for the company reputation on social media platforms. Almost every business needs such a person either a small startup or a Big fish Brands. Okay now let's discuss your favorite question: how much could you earn as a social media manager? Well, According to Builtin the average salary of a social media manager is 72,845$ per annum. So you can earn up to 6070$ per month.

Online Language Tutor:

During covid-19, online tuition and class work have significantly increased. Most of the work in the USA is now online, or the result from the home era has started.
Many teachers/professors work full-time in school/college, and for the side hassle, they earn dollars while providing online tutoring services. This helps them to gain more while sitting back at home. What they need are a laptop and a strong internet connection.
Most students love learning from online platforms, as is valid with tutors. In addition, they love providing online tuition. According to Ziprecruiter Average income for language tutor is 3750 per month.
Resume Writer:

As we all know, resumes are documents with many details about educational career, work experience, skills and other related information. Job-seekers use the resume to apply for jobs.
In the United States, many people look for part-time jobs to make money or take care of their housework. Therefore, you should have a good resume writer to have an overview of what you have done in the past and what you should add when writing your resume today. Resume writers in the USA earn 3600 $ to 4000$ per month.
Proofreading: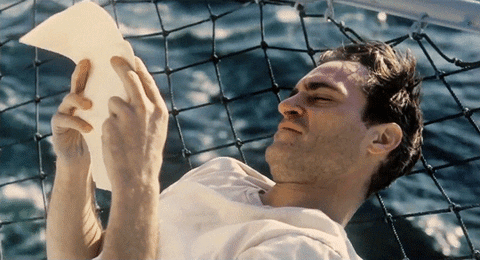 Few people know that proofreading is highly demanding, and many people are interested in this job. Proofreaders work on correcting errors, and are usually done when the text is close to the final stage. This means they spend most of their time working on drafts or early text versions. There are plenty of opportunities for proofreading in companies, universities, and other organizations where professional texts are created or edited.