6 Tips to Make Baby Shower Special for Moms
One might wonder that baby showers for moms are special and we must follow our gut to make it special for them. However, your gut feeling will seldom find the right path.
We don't deny that one might want to follow their emotions while gifting something to their loved ones. However, it's always better to combine your emotions and something that the mother will cherish for the rest of her life. Isn't it?
While there is no match for emotions, there's nothing that the mother will love when she sees that you put your thoughts into her baby shower gift. So, these are the tips you should definitely follow.
Tips to Make it Special for Her
We know that a baby shower for mom calls for a gift. Not only that gifting has become a tradition but it has also been upgraded with time. Now, the gifts are personal and portray your immense love. Personalizing a gift is a nice way to convey that you thought a lot about what to gift and here's what you've got for them. If possible, include a gift card with some lovely words to mesmerize her on a special day.
Don't go Overboard with Big Gifts
A hospital is meant to maintain discipline and no one is expected to bring something that violates its rules and regulations. So, do not take big gifts even if you want to. Wait until the mother gets permanently from the hospital. And if it still is your desire, visit them at their place and make them glad that you thought about it. However, considering the baby's size, we don't recommend big gifts at all.
Dedicated newborn baby clothes are always welcomed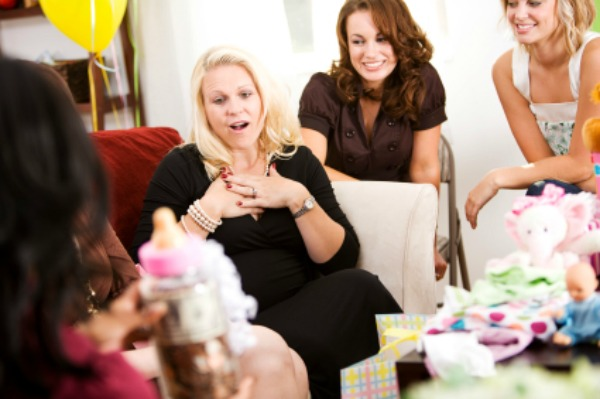 Newborn baby clothes from reputed online baby stores are not only soothing to the eye but also really useful. Floral painting for girls and something dashing for a boy always goes with the mother's expectations. The mother expects nothing for her but for her baby. On this special day, there's nothing better when you get something meaningful for the little champ.
Practical Gifts Have Their Own Pros
Gifts like diapers and diaper bags have their practical uses and always welcomes the convenience that can reduce the workload for mother. Sometimes, with emotions, we tend to forget about these practical but very useful gifts. Are there examples are, baby sippers, Bandana bibs, baby wrap carrier, etc. However, you can personalize these practical gifts by embedding the baby's name into them. You can also look at maternal clothes for the mom as a practical gift.
Find a Group and Contribute for an Expensive Gift
As the mother does a lot of research before becoming one, she looks for things like baby car seats, strollers, sippy cups, etc. There's another option if you want to surprise her. Communicate with the whole group of friends of the mother and give something really expensive she never thought she would buy in her motherhood. It's really sweet when the mother has premium products while raising the baby for a perfect childhood.
With all these steps up your sleeve, you can really make the day special for her and the child special for the baby. So, it's two in one and there's no reason why you shouldn't follow these.